More Website Templates @ TemplateMonster.com - April 07, 2014!
About Us?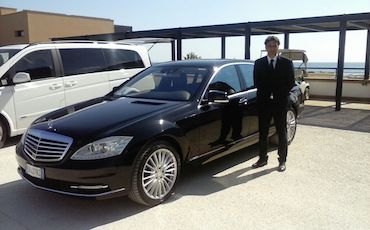 Luxury Car Services is a company which provides a rental service with driver operating in the region of Sicily, but with particular reference to the city of Catania and surroundings.
Our company provides its customers cars, vans and minivans conducted by highly qualified drivers who will respond to your needs for mobility and logistics.
Rental services with Luxury Car Services' drivers are available during 24 hours and let you choose among different solutions, depending on whether you are turned to us for transportation to the airport, for weddings, ceremonies, conferences or other special events, for excursions to the main shopping streets, business trips, etc..
Luxury Car Services' main goal is providing an efficient and high quality service which is, at the same time, affordable to a wide range of customers.
Therefore, Luxury Car Services' corporate policy embraces the need for confidentiality, safety, comfort and convenience of customers who prefer to hire a car with driver than the one without, with the need of users to also consider the economic aspect of the offer.
The rental service with driver provided by Luxury Car Services is ideal for those who do not want to leave anything to chance and prefer to rely on the spirit and organizational experience in planning that distinguish our company. LCS has an extensive knowledge of the industry and it's always ready to study all possibilities to solve problems related to urban and suburban mobility of all those who want to move with the utmost comfort.
Luxury Car Services, in fact, guarantees professionalism and discretion in carrying out its work, comfortable and luxury cars and experienced and competent drivers equipped with professional driving license and also registered as professional drivers, who are, at the same time, expert guides and perfect connoisseurs of the territory.
Why Choose Us
1


Best quality/price ratio

 
2

Professionalism and experience make the difference...

 
3

Large car park with cars modern and efficient

 
4

Drivers with experience in the field

 
5

Our customers speak for us... (See testimonials)

 
Testimonials
At the 4. of May 2013 - Tour of Catania to Mount Etna, Taormina and back to the cruise ship on 04.05.2013. Very confortable excursion, which would not have been possible in this short time.
Competent and very friendly management. Highly recommended - and the price was reasonable. Thank you.

Uwe Junge
Mertloch - Germany
Hi Giuseppe. I'm back home in California now and have been thinking back on the very enjoyable trip to Sicily and wanted to thank you for the day that we toured with you. It was a real highlight and the service was impeccable. The car was excellent and we never would have been able to have covered the territory and seen the amount of sights that we did without your help. I was also grateful that your English was so good, as that made everything easier and more comfortable. Thank you too for the input you gave us on the culture of Sicily. I thoroughly enjoyed the whole day, but I think the part that stands out the most for me was our impromptu hike up Mount Etna. Lots of good memories from that day. I wish you all the best and am looking forward to touring your beautiful country again at some point.
Ciao.

Craig C.
California - U.S.A.
Dear Giuseppe Leotta,

It was a perfect day!
Your service has a very high standard and the price is ok – this is the business side.
But the other side is you. In the few hours we have spent together we have learned a lot about Sicilia.
You have made the best joice for the few hours available! Cruise ship is waiting. You mean, Aetna is to cloudy, and you are right!
So you suggest a trip to Taormina and Isola Bella and you hit the bull`s eye.

All in all – excellent!

Greets from Austria,
Evelyn, Barbara and Martin Grossmann